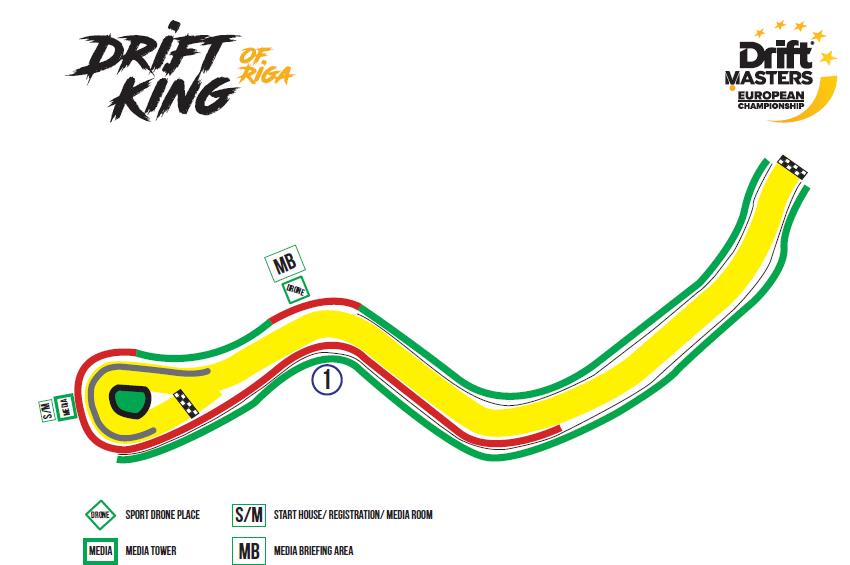 LV AND ENG

PRESS HERE AND READ DRIFT MASTERS GP MEDIA RULES


DRIFT MASTERS GRAND PRIX, KING OF RIGA
MEDIA- VIDEO, AUDIO, PHOTOGRAPHY REGULATIONS

Welcome to the Latvia drift 2023 season. We thank you for your continuing interest and coverage of Latvia drift and this time also Drift Masters Gran Prix Drift king of Riga. Latvian drift and DMEC exclusively retains (or otherwise has the rights to) all broadcast, cable, video and intellectual property rights emanating or derived from its events, including, without limitation, all images, audio, internet content, streaming video or other mediums, whether now or hereafter created Latvia drift Property).

Before applying for a media pass for any DMEC event, you must have read this rule book in full and ensure that you agree with and will comply with all rules laid out in this document for the event for which you are applying for a media pass for. Any rebroadcast, reproduction or otherwise any use of Latvia drift Property, including, but not limited to, filmed, videotaped, audio or Internet related material(s) gathered on-site is prohibited without the express written permission of Latvia drift in each instance.
THE APPLICATION PROCESS For every DMEC event, all media personnel who wish to apply for a media pass for that event must fill out the media entry form for that event. Alongside the entry form for event, the deadline date for entries will also be displayed. In order to be in with a chance of receiving a media pass for that event, you must submit an entry via this form before the deadline date for entries passes, no exceptions. For this DMEC event, media applications will be handled by the venue local promoter running the event in partnership with, or on behalf of DMEC, and in such cases, media applications must be sent directly to the venue- DRIFT KING OF RIGA. Once the deadline has passed, we/the venue/the local promoter will review all entries that have been submitted and once decided upon, will notify all media personnel of who has and has not been granted a media pass for the event, via the email address provided during the application process. If you do happen to successfully gain a media pass for any DMEC event, your name will be on the media list on the gate.

RULES GOVERNING MEDIA PERSONNELPUBLIC LIABILITY INSURANCE If you wish to apply for a media pass for DMEC event, you must have in place your own PLI, which covers you to a minimum value of €5000. This is to ensure you are fully covered by insurance in the event of any injury to or caused by you at a DMEC event. Note: Camera equipment cover on top of the aforementioned PLI is optional and as such, is not something you are required to have. It is also not something that is supplied by DMEC and in no case will DMEC or any staff, volunteers, drivers or other personnel associated with either series be deemed liable for damage to a photographer's equipment during an event.

AGE LIMITATION In order to gain a media pass for DMEC event, the person applying for a media pass MUST be at least 18 years of age on the day of the event for which they are applying.

MEDIA BRIEFING Regardless of whether or not you have been present at a media briefing at any previous DMEC event, if you have been granted a media pass for any such event, you must be present for media briefing on all days of the event for which you have been granted a media pass, in order to sign on for the event and to hear the full media briefing. The times of any media briefings will be communicated to all media personnel who have been granted a media pass for DMEC event in the days running up to the event, via the email address provided by them during the application process. If you are not present for briefing and sign-on at the correct time on each day of a DMEC event, you will not be allowed on track for that day.

HIGH VISIBILITY CLOTHING Any media personnel who have been granted a media pass for a DMEC event must wear a high visibility (hi-vis) vest or jacket at all times when on track. 2019 DRIFT MASTERS MEDIA RULEBOOK5. Although any colour hi-vis vest or jacket will normally be accepted, this may vary from circuit to circuit and as such, the preferred colours are either yellow, green or orange. If there is a specific requirement for an event, this will be communicated to you before the event. In some instances, the venue/local promoter may also provide you with high visibility clothing to wear for that event. In such instances, you may be required to pay a small security deposit until you drop the clothing back at the end of the event.


SAFE STANDING ZONES Although media personnel who are allowed on track for an event will have been granted a media pass for that event, this media pass only allows media personnel to stand in certified safe zones and not in any available trackside area. All available media safe zones will be identified for and communicated to all media personnel during media briefing on each event day. During the course of DMEC event, the track manager or any member of DMEC staff may deem an area previously certified as a media safe zone as no longer safe, and may take steps to remove media personnel from any such areas for the remainder of the event. Any such decision is to be deemed final.

CROSSING THE TRACK At no time during an event can any media personnel cross a live track to move to another certified media safe zone. This is extremely dangerous to not only you, but also potentially to drivers, marshals, track staff and spectators. The only time at which any media personnel will be allowed to cross the track will be during a break in action, either at the end of a run or session, or if the track is stopped for any reason. However before crossing you must always request permission to cross from the nearest track marshal to you and you are only free to cross after receiving permission from them.
THE USE OF DRONES
For 2023, due to the introduction of livestream drone equipment, the usage of drones by media personnel is not permitted at any DMEC events

ALL BROADCAST, AUDIO AND INTERNET RELATED COVERAGE AND/OR COLLECTION OF MATERIALS, INCLUDING HIGHLIGHTS, IS PERMITTED


ACTION CAMERA USAGE Although the usage of action or onboard cameras (i.e. GoPro, Blackvue etc.) is permitted during DMEC events, media personnel are responsible for ensuring that mounting, dismounting and starting and stopping a camera recording is only done off track and in a safe environment. At no time are any media personnel allowed to disturb the flow of any event or put themselves or anyone else in harm's way to mount, dismount, start or stop any type of camera.


DECISION MAKING Although it may seem like common sense to most, the most important thing for all media personnel to be aware of is not to make senseless, stupid or ill-advised decisions. As is always the case, motorsport is dangerous and anything is liable to happen at any moment. Please always ensure you are alert when standing in a trackside media position and that you or your actions are not putting you or any others in harms way. 2023 will see a major increase in the livestream production and cameras will be streaming an event's proceedings to possibly upwards of 250,000 people all across the world at any given time. As such, if any media personnel are seen to be behaving in a way that is not fitting for someone in such a position, this may lead to complaints being made from spectators, online viewers or even insurance representatives and may hamper future DMEC events for all media personnel.We do ask that you please be aware of this and are aware that you must abide by all rules imposed upon you and that you do not make any senseless decisions at any time.
REGARDING PHOTOGRAPHY:
To be eligible for media accreditation for big races and serials in Latvia, photographers must work for an accredited media outlet, an affiliated team, sponsor or freelancer entity that staffs ,or is involved in at least 75% of the Latvia drift races. Photographers are reminded that the Latvia drift holds all trademarks and copyrights to its events and as such photos taken or depicting those trademarks and copyrights of an Latvia drift event, its venues, drivers, teams, sponsors and trademarks can be used only for news and non-commercial/non-retail promotional purposes, which are in keeping with prevailing moral and ethical standards within the community at large. Any other use must be approved in advance in writing by the Latvia drift. Applications for photo hard card must be made directly to Latvia drift .

We will not accept photographers from foreign countries, who dont't have previous experience in other National our drift serial races, at least 1 years experience need to have in drifting as media representative.

Photographers are reminded that pre-race photographers' meetings are mandatory. Photographers approved by Latvia drift to work in "hot" access zones during the race must wear long pants and closed toed shoes at all times when on track.

Media confirmations will be sent out 2 week prior to event applied for. Media applications must be submitted NO LATER than 2 week prior to the event for consideration using online form. Last day to apply for media accreditation will be 17.07.2023, and accreditation wil be opened from 01.06.2023

GENERAL RULES:
Your media accreditation is valid for one race

Please make sure that the "Website URL" link you provide to your work contains samples that we can review. They don't have to be of drifting, but we need to make sure you have semi-professional equipment and knowledge of photography our video. We do not let anyone onto the track, and to be able to provide you with credentials we'll need to see a sample of your work. Please do not link to forums.

Your credentials can be suspended or revoked at any time if any of the below rules are broken.

Long pants and close toed shoes are required on track and in the pits at all times.

In return for a media pass entry and on-track access, we ask that you abide by the following rules in order to keep the program safe and successful:
On-Track
Media Pass- different media wristband together with other wristband and media vest MUST be displayed at all times while on site.

You are required to attend the Media Meeting BEFORE the track goes hot (Usually happens around the same time as the drivers meeting, 30 minutes after the gates open). Failure to attend this meeting will result in no track access for the day

A wall or concrete barrier our tire wall, our land wall, must be between you and the cars at all times.

Wear closed-toed shoes and long pants. No shorts or sandals are allowed on-track or in the pits.

Never cross the track unless you have been cleared to do so by a corner worker, or an official. We ask media to time their movements to not delay the on track action. Usually the best time to ask to cross is during a run-group change. When in doubt, ask a staff member!

Do not approach on-track wrecks, ever. Emergency personnel are moving to and from accidents and we need anyone non-essential to the driver(s) well-being out of the way.

Be smart. Don't do anything stupid or careless that would put you, your fellow photographers, a driver, or a track worker at risk.

Last but most importantly, always listen to track officials! Failure to do as they say will result in your media credentials being suspended or revoked.

You always need to be ready for different situations, you can't stand with back to track, you need to take car for your own safety in track, and remember that your life is more important as good Picture!
Off-Track
Upload of content is required within two weeks of the event. We will be checking your registered website regularly throughout the year.

For competition events coverage of the opening ceremonies and podium is mandatory and posting media from theses ceremonies is required.

For events with car shows, coverage of the cars in the shows is required.

Give equal coverage to all drivers in the photos you post online.
RULES WHAT EACH MEDIA WILL SIGN IN RACE DAY AT ENTRANCE:
YOU ARE SIGNING FOR:
All freelance photographers / videographers must be assigned by an approved media outlet

Media Applicants must be over the age of 18 at time of even

must be accompanied by a press jacket from organizer

Life insurance-

life insurance coverage should be no less than 5000 eur, and papers need to take with you on race!

Organizer of the event have the right to get all your materials on request

Media accreditation form what you send is valid without signature

Submit to the organizers and track employees' warnings and bans during the race
IMPORTANT THINGS
1. YOU NEED TO BE IN TRACK IN SPECIAL MEDIA VEST-PROVIDED FROM ORGANIZER, AND WITH SPECIAL MEDIA WRISTBAND, WITHOUT THEM TRACK WORKERS WILL ASK YOU LEAVE TRACK LAYOUT
2. IF YOU ARE RACE TRACK, YOU ARE TAKING ALL YOUR LIABILITY FOR YOUR LIFE AND SAFETY,AND WITH YOUR SIGNATURE YOU ARE TAKING ALL RISKS TO YOU OWN
WE ARE GIVING YOU MEDIA VEST IF YOU NEED AND DON'T HAVE IT, AND TAKING SAFETY MONEY FOR THAT 20 EUR, YOU WILL GET MONEY BACK WHEN YOU WILL BRING BACK MEDIA VEST, YOU CAN GIVE THEM UNTIL 17:00 IN PLACE WHERE YOU REGISTERED,OR AFTER 17.00 IN RACE SECRETARY PLACE
WATERMARKS If you do happen to gain a media pass for a DMEC event, you will be required to watermark your content with the relevant logo for that event – i.e. DMEC logo, etc. This logo watermark must be added to any photo or video content in addition to your own watermark, but must meet any and all branding guidelines set out below. When it comes to distortion and/or skewing of the relevant watermark logo, the logo should not be distorted or skewed outside of the way in which it is provided to you. Any breach of this rule may rule out your chances of gaining a media pass for future events if not rectified in a manner that meets the requirements of DMEC. With regards to the size of the watermarks present on your photos, we ask that both your watermark and the watermark for the event at which you are shooting are present in a size as small as possible, whereby they are still completely legible. Please see below for an example of the DMEC watermark which we deem to be acceptable in terms of both size and positioning.
SUPPLY OF CONTENT In terms of the supply of content from event, you must supply your full set of images or any video content captured, to us after event, either via Dropbox or WeTransfer our as sending video link our Facebook album link to Latvia Drift facebook prifle.

CONTENT OWNERSHIP In terms of the ownership of your content, the ownership and copyright of any content you capture at a DMEC event will remain with you. However, by being granted a media pass for any of our events, you are required to grant DMEC permission to use, and if we see fit, modify, your content in any way we deem necessary for our marketing endeavours and any promotions materials.

___________________________________________________________________________

Laipni aicināti Drift King of Riga mediju sadaļā, mēs esam pateicīgi, ka Jums ir interese par šīm sacensībām un pasākumu atspoguļošanu.

Atgādinām, ka organizatoriem, pieder ekskluzīvas tiesības uz visu intelektuālo īpašumu, kas ir filmēts, nofotografēts u.c. drifta sacensībās. Latvijas driftam ir tiesības jebkuru materiālu izmantot savām vajadzībām, kurš ir uzņemts vai veidots Latvijas drifta rīkotajās sacensībās.Latvijas Driftam ir tiesības aizliegt publicēt uzņemto materiālu, no drifta sacensībām, piemēram, sapulces, negadījumus u.c., lietas, kuras Latvijas drifts nevēlas, un neuzskata par vajadzīgām publicēt. Šāda informācija var tikt izziņota pirms vai pēc sacensībām, un mēdijiem bez ierunām ir jāizņem jau ievietotie materiāli.
Dronu lietošana sacensībās ir atļauta tikai ar atsevišķu akreditāciju, un organizatora saņemtu atļauju tieši drona lietošanai.
Mediju akreditācija tiek piešķirta balstoties uz atsevišķiem noteikumiem
LV Medijam ir jāapmeklē iepriekšējā sezonā vismaz 80% sacensības Latvijas driftā, lai medijam tiktu piešķirta mediju akreditācija uz lielajiem posmiem- ČEMPIONĀTIEM.
2023 sezonā, lai tiktu kā medijs šajās sacensībās, ir jābūt iepriekšējai pieredze kā medijam trasē vismaz 3 mazajos posmos- kausos, tātad līdz DMEC jāapmeklē vismaz 2 Latvia Drift oficiālie posmi un vismaz viens oficiālais drifta treniņš.

Ja medijs piesakās pirmo reizi attainot drifta sacensības, viņam tiek dota iespēja uzkrāt pieredzi Latvijas drifta kausos, pirms tiek atspoguļotas lielās sacensības.
Medijam , pēc pieprasījuma ,Latvijas driftam ir jānodod jebkura veida materiāls, kurš tiek pieprasīts.
Latvijas driftam ir tiesības atsevišķiem medijiem piešķirt ieejas kartes uz čempionāta posmiem neizpildot augstāk minētās prasības, bet izvērtējot mediju pieteikumu un to nozīmīgumu.
VISPĀRĪGIE NOTEIKUMI:
Mediju akreditācija ir derīga tikai uz vienām sacensībām, ja atsevišķi nav izdota sezonas mediju akreditācijas karte.
Lūdzu pārliecināties, ka mediju akreditācijas anketā viss ir aizpildīts, ka "Mājas lapas links" darbojas, un, ka tur ir pieejami jūsu darbi.
Garās bikses, slēgtie apavi un mediju veste ir obligāta prasība medijiem trasē.
TRASĒ:
1. Mediju akreditācija- atsevišķa aproce, kopā ar standarta aproci un mediju veste, ir obligāti jāuzrāda jebkurā brīdī, pēc trases darbinieku vai organizatoru prasības.
2. Ja tiek rīkotas mediju sapulces, par ko mediji tiek informēti iepriekš, tās ir jāapmeklē obligāti.
3. Betona sienai, riepu valnim, zemes valnim, vienmēr ir jābūt starp Jums un trasi, vai Jums ir jāatrodas pietiekošā attālumā un drošā zonā no sacensību automašīnām, vai atbilstoši mediju zonu shēmai, ja tāda ir izsludināta pirms sacensībām.
4. Kategoriski aizliegts šķērsot trasi braucienu laikos, ja netiek saņemts atļaujas signāls no trases darbiniekiem, kuri koordinēt darbu trasē ar rācijām. Trases darbinieki dod signālu medijam ar roku par to vai drīkst, vai nedrīkst šķērsot trasi.
5. Negadījumu gadījumā, neaizšķērsot ceļu neatliekamās palīdzības transportam un darbiniekiem, netraucēt viņu darbu.
6. Esi gudrs, nedari muļķīgas lietas, seko līdzi katram braucējam kamēr esi trasē, nepārskati bildes atrodoties trasē, negriez muguru automašīnām, nepārvērtē sevi atklāšanas parādēs ar tuvumu pie driftējošām mašīnām, vienmēr esi gatavs, ka no mašīnām var atdalīties detaļas un lidot tavā virzienā, nesmēķē un nelieto alkoholu.
7. Vienmēr jāklausa trases darbinieki, ja ignorē trases darbinieku norādījumus, mediju akreditācija var tikt anulēta.
8. Vienmēr ir jābūt gatavam dažādām situācijām, pats galvenais atceries, neviena laba bilde vai video kadrs ,nav līdzvērtīgs tavai dzīvībai.
ĀRPUS TRASES:
Materiāla publicēšana pēc pasākuma ir termiņā ne ilgāk kā 1 mēnesis, ja savādāk nav atrunāts ar Latvijas driftu.
Sacensību atklāšanas un apbalvošanas ceremonijas apmeklēšana ir obligāta, ja nav savādāk atrunāts ar Latvijas driftu.
Lūdzam materiāla linkus pēc sacensībām nosūtīt organizatoram uz e-pastu

NOTEIKUMI ,PAR KURIEM KATRS MEDIJU PĀRSTĀVIS, PARAKSTĀS ,PAPILDUS MEDIJU AKREDITĀCIJAS ANKETAI, SACENSĪBU DIENĀ PIE IEEJAS, IZŅEMOT IEEJAS KARTES.
1. Organizators aizdomu gadījumā var sazināties ar medija redaktoru, lai pārbaudītu sniegtās informācijas patiesumu, vai medijs pārstāv konkrēto redaktoru.
2. Organizators patur tiesības noraidīt akreditāciju pirms sacensībām, un bez papildus paskaidrojumiem, un bez iepriekšēja brīdinājuma, anulēt izsniegtās akreditācijas.
3. Sacensību laikā trasi šķērsot aizliegts. Visiem žurnālistiem-mediju pārstāvjiem sacensību laikā ir jāievēro trases personāla, tiesnešu un apsardzes personāla norādījumi. Atrodoties iekš trases zonas , mediju pārstāvji nedrīkst sēdēt sacensību norises laikā, atpūtu var veikt, ārpus trases zonas teritorijas, dalībnieku parkā, vai skatītāju pusē.
4. Dzīvības apdrošināšana fotogrāfiem un operatoriem IR OBLIGĀTA, kopija jānosūta kopā ar pieteikuma anketu, ieteicams dzīvības apdrošināšanu ņemt līdzi uz sacensībām.
Apdrošināšanas polisei jābūt derīgai uz brīdi, kad medijs ir paredzējis piedalīties konkrētajās sacensībās;
Apdrošināšanas polises apdrošinājuma summai ir jābūt ne mazākai kā EUR 5000,- (pieci tūkstoši euro);
Apdrošinājuma devējam ir jāapņemas segt zaudējumus, kas saistīti ar traumām, kuras guvis medijs filmējot vai fotografējot autosporta sacensības;
5. Parakstot šo anketu un nododot to organizatoriem, apliecinu, ka man ir vismaz 18 gadu un esmu brīdināts par to, ka autosports var būt bīstams un pilnībā uzņemos atbildību par savu veselību un dzīvību, un apzinos riskus trasē.
6. Obligāti nepieciešama mediju veste, veste, kura ir atstarojošā krāsā, viegli pamanāma trasē!
7. Informācija, bildes, video, pēc pasākuma jāsūta uz e-pastu eline@driftlatvia.com
OBLIGĀTI ATRODOTIES TRASES TERITORIJĀ, UN DALĪBNIEKU PARKĀ, IR JĀVALKĀ MĒDIJU VESTE UN ATSEVIŠĶĀ MEDIJU APROCE.
ATRODOTIES TRASĒ, KATRS PATS MEDIJS UZŅEMAS PAR SEVI PILNU ATBILDĪBU UN AR SAVU PARAKSTU APLIECINA, KA UZŅEMAS VISUS RISKUS UN ATBILD PAR SAVU DZĪVĪBU SACENSĪBU LAIKĀ
JUMS TIEK IZSNIEGTA MEDIJU VESTE, JA VIŅAS JUMS NAV, VAI VIŅA IR NEATBILSTOŠA DROŠĪBAS NOSACĪJUMIEM ( PAR NEATBILSTĪBU LEMJ MEDIJU AKREDITĀCIJAS IZSNIEDZĒJS, MEDIJU VESTE IR JĀUZRĀDA REĢISTRĒJOTIES, KO VEICIET IERODATIES SACENSĪBĀS) PAR KURU IR JĀMAKSĀ DROŠĪBAS NAUDA 20 EUR, NAUDA TIKS ATGRIEZTA PRET MEDIJU VESTI LĪDZ PLKST.17:00 PIE MEDIJU IEEJAS KUR REĢISTRĒJĀTIES SACENSĪBĀM, BET PĒC PLKST.17:00 OFICIĀLAJĀ SEKRETARIĀTA CENTRĀ TRASES TERITORIJĀ, LĪDZ PAT SACENSĪBU NOSLĒGUMAM.
MEDIJU AKREDITĀCIJAS ANKETA IR JĀNOSŪTA VISMAZ NEDĒĻU PIRMS SACENSĪBĀM, JA NETIEK IEVĒROTS TERMIŅŠ, NEDĒĻA LĪDZ SACENSĪBĀM LATVIJAS DRIFTAM IR TIESĪBAS NEIZSKATĪT UN NEPIEŅEMT MEDIJU AKREDITĀCIJU.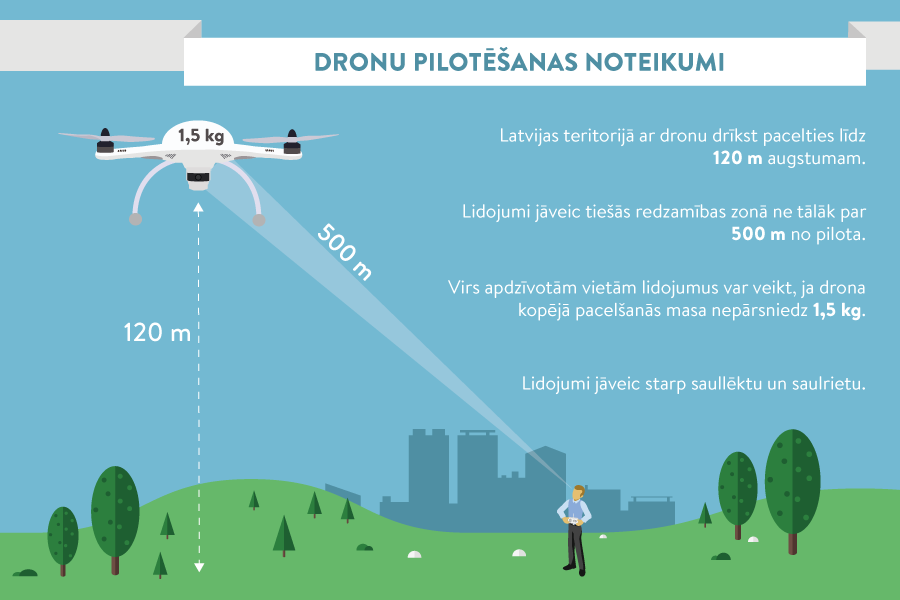 _____________________________________________________________________