RIGA CAR EXPO 2019

Want to take part in the biggest drift race of the year?




You have a beautiful car-street, sport?




Then this offer might be of interest to you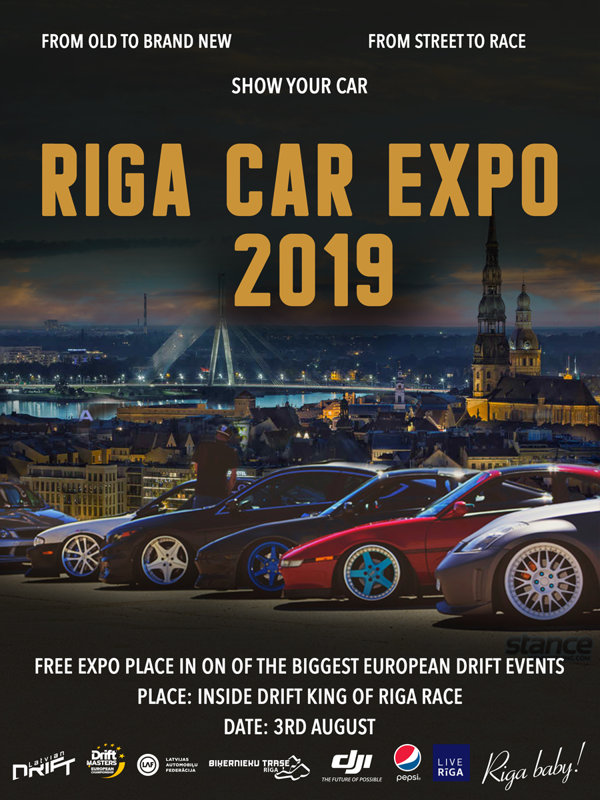 About event: As part of the Drift King of Riga competition, the organizers want to make an unprecedented auto show where anyone , from any country, who have beautiful car is invited, drivers with their car, from different disciplines, as well as car brands.

We offer:
free exhibition place

at least 100 media participation

nice atmosphere, party


your car will see 3000-6000 spectators
When: 3rd August, Drift King of Riga Event, Bikernieki race track, Riga/Latvia
More information: Car expo will happen if we will get at least 50 applications, The number of places is limited- 150. Cars need to bring 3rd august morning 07:00-10:00, if necesarry can also bring 2nd August. Expo will be open 3rd August from 12:00-20:00, YOU NEED TO REGISTER AND GET ACCEPT TO PARTICIPATE! JUST ACCEPTED PARTICIPANTS WILL GET ACESS INSIDE THE TRACK!

Registration for the event is available below